Vest-Agder Museum is a union of eleven cultural heritage museums in the western part of the county of Agder in southern Norway.
Here you can experience Kristiansand open-air museum, Gimle Gård Manor House Museum, Odderøya Museum Harbour and Møvig Fort Cannon Museum in Kristiansand, Setesdalsbanen Museum Railway in Vennesla, Mandal Town Museum, Sjølingstad Uldvarefabrik Working Factory Museum in Lindesnes, Lista Eco-museum in Farsund and Flekkefjord Museum on the western county boundary.
Main season: 20. June – 15. August.
(See each museum page for opening times)
The museums are open all year round for groups. Please contact the specific museum by email for group offers.
Here is a presentation of the museums:
---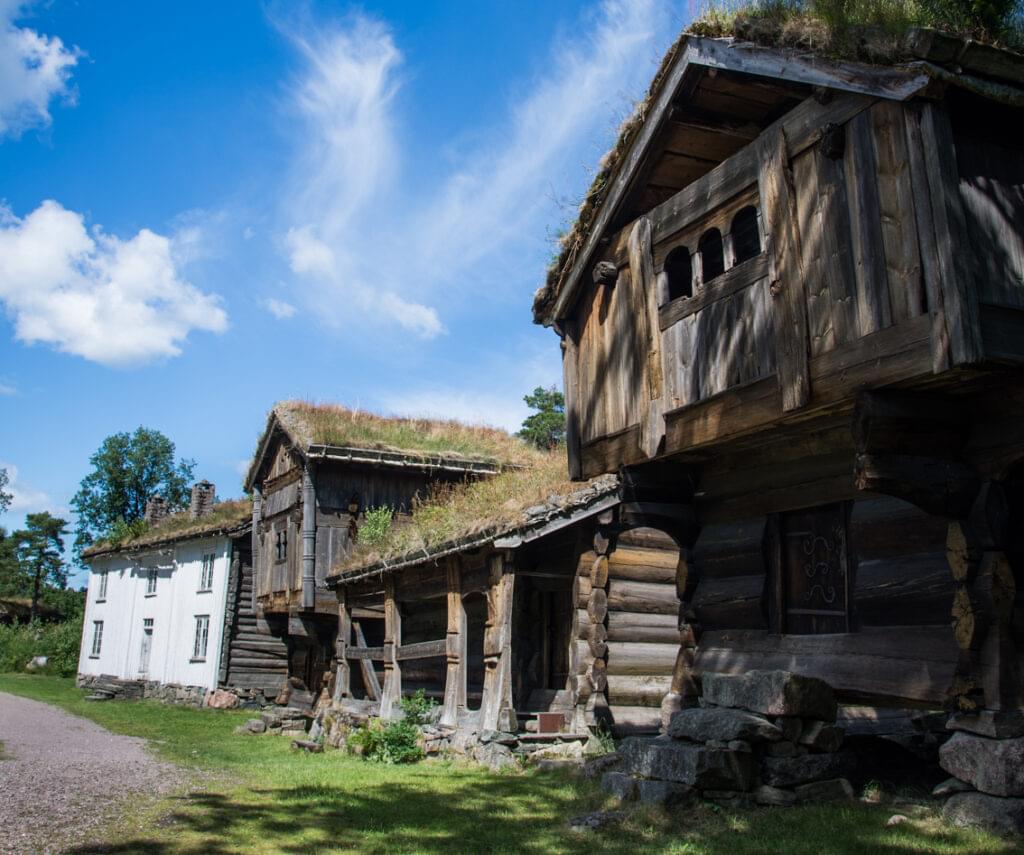 Opening hours: Daily from approximately 15/6 – 20/8.
Bus: Eastbound routes M1/M2/M3, the stop is Bjørndalssletta.
Parking: free parking outside the mainentrance.

Kristiansand Museum is an open-air museum with 40 old houses arranged in the Setesdal Farmyard and the Old Street of Kristiansand. Take a walk through our beautiful open-air museum. Let our guides tell you about the history and traditions, let the children play and enjoy a cup of coffee at the cafeteria in Mørch's Pavilion.
Children's activities at the open-air museum in Kristiansand, every day from 1/7 to 06/8  Meet Norwegian farm animals in the courtyard, help to feed horses and sheep and learn about why the animals were important on the old farms. Explore the exciting walks with a nature trail and more!
Visit the uniquely decorated Tonstadbua in the Vest-Agder courtyard. In the museum building, there is an exhibition of Norwegian rose painting traditions in Vest-Agder.
Kristiansand Museum
Vigeveien 22B,
PB 4048 Kongsgård.
N-4689 Kristiansand
Phone: +47 38 10 26 80
E-mail
Facebook
---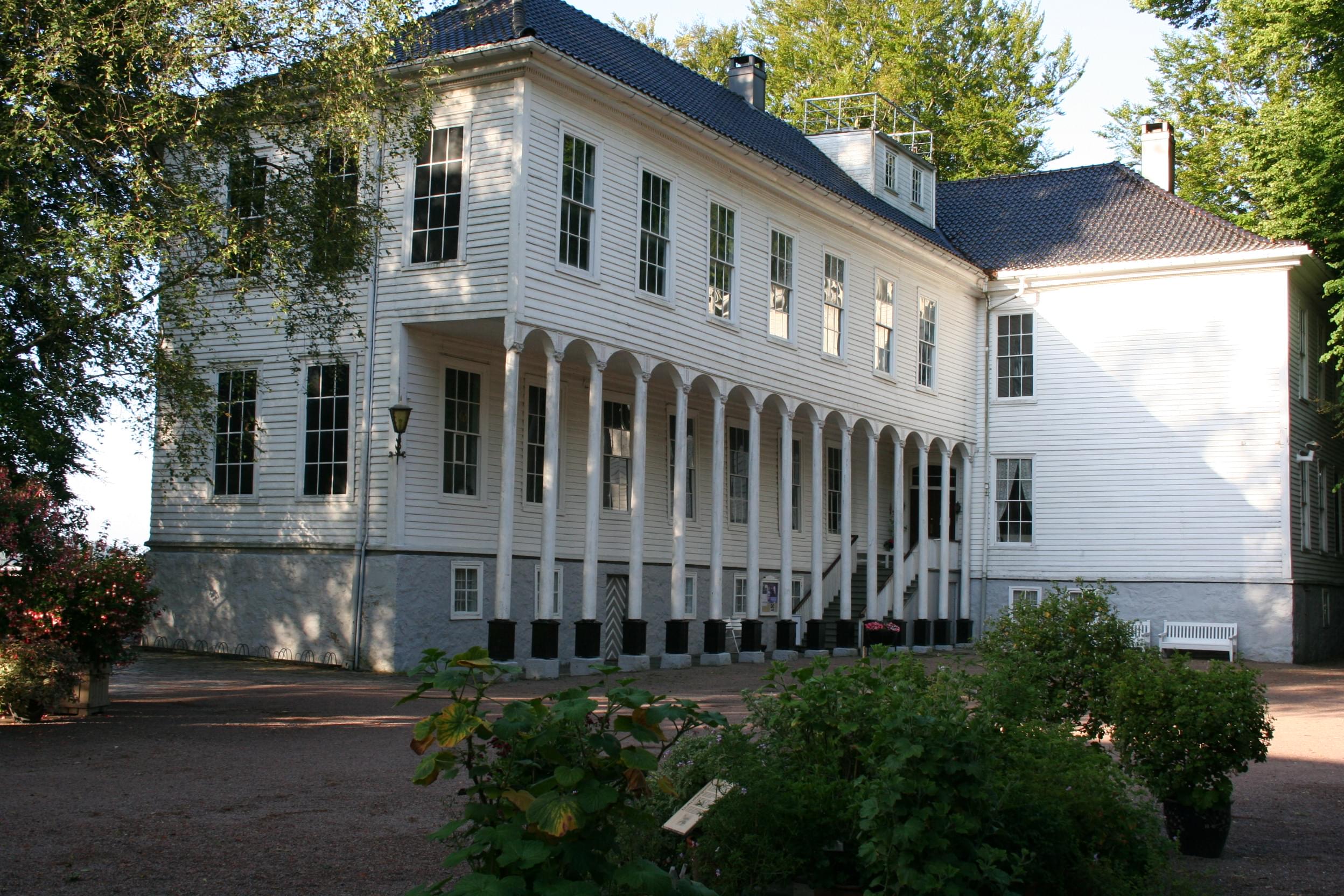 Opening hours: Daily from approximately: 15/6 – 20/8.
Guided tours hourly from 11.00. Last guided tour at 16.00.
The Gimle estate was built around 1800. Collections of paintings, period furniture, china etc. reflect a family home through five generations. Now a cultural museum of historic interest, surrounded by an Englishstyle landscape manor house park. Combined tickets for the museum facilities at Gimle.
Gimle Gård has a photographic exhibition in the basement, with motifs from life at the estate. Ride a hobby-horse, try walking on stilts, use skipping ropes and other historical children's games at the courtyard outside Gimle Gård this summer!

Gimle Gård
Gimleveien 23
PB 4048 Kongsgård
N-4689 Kristiansand
Phone: +47 38 10 26 80
E-mail
Facebook
__________________________________________________________________________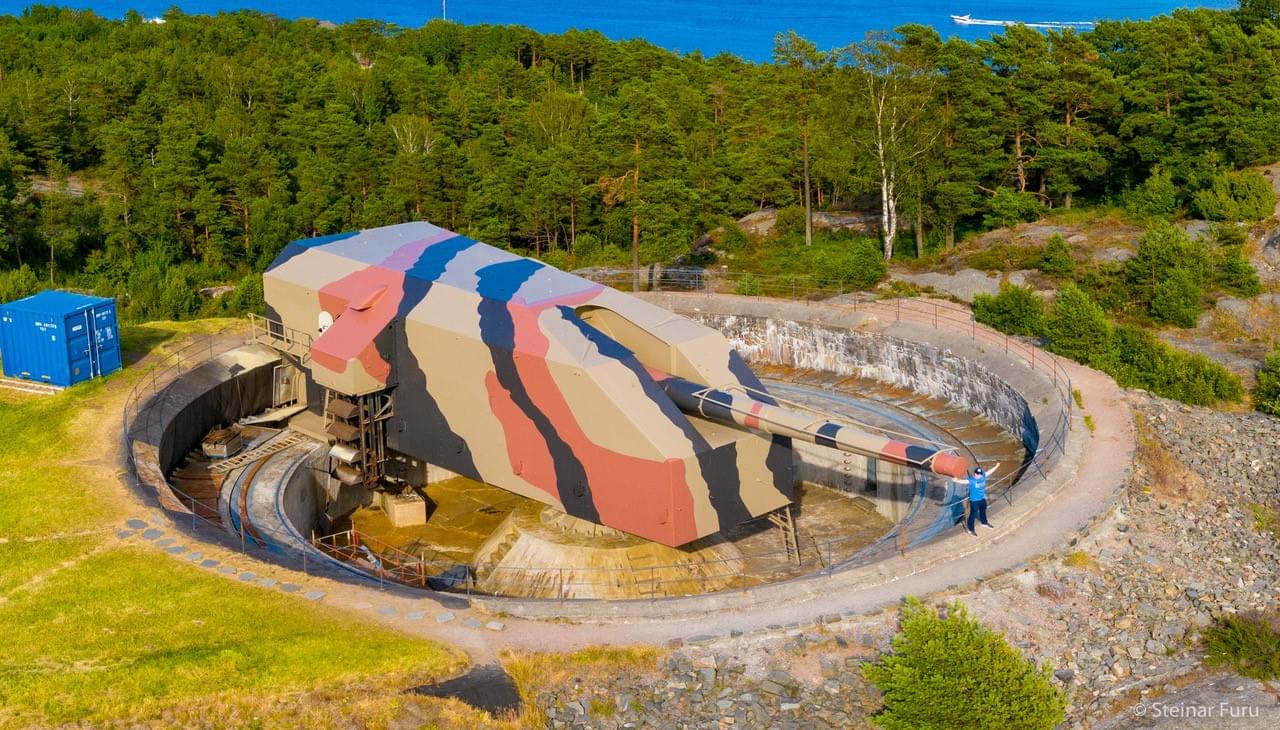 Opening hours: Daily from approximately: 9/5 – 11/9.
In fine natural surroundings at Møvik just outside Kristiansand stands a cannon battery from WW II. The cannon is the world's second largest cannon installed on land. The cannon battery itself is 19.75 meters in length and weighs 110 tonnes. Construction of the cannon battery started in 1941 and along with the cannon battery at Hanstholm (Denmark) it was intended to control the shipping lanes in the Skagerrak.
We have re-opened parts of the old ammunition railway. The ammunition wagons have been rebuilt to carry passengers, and you can take a train ride around the fort area in the main season!
Kristiansand kanonmuseum
Krooddveien, Møvik
4624 Kristiansand
Tlf: +47 38 08 50 90
E-mail
Facebook
---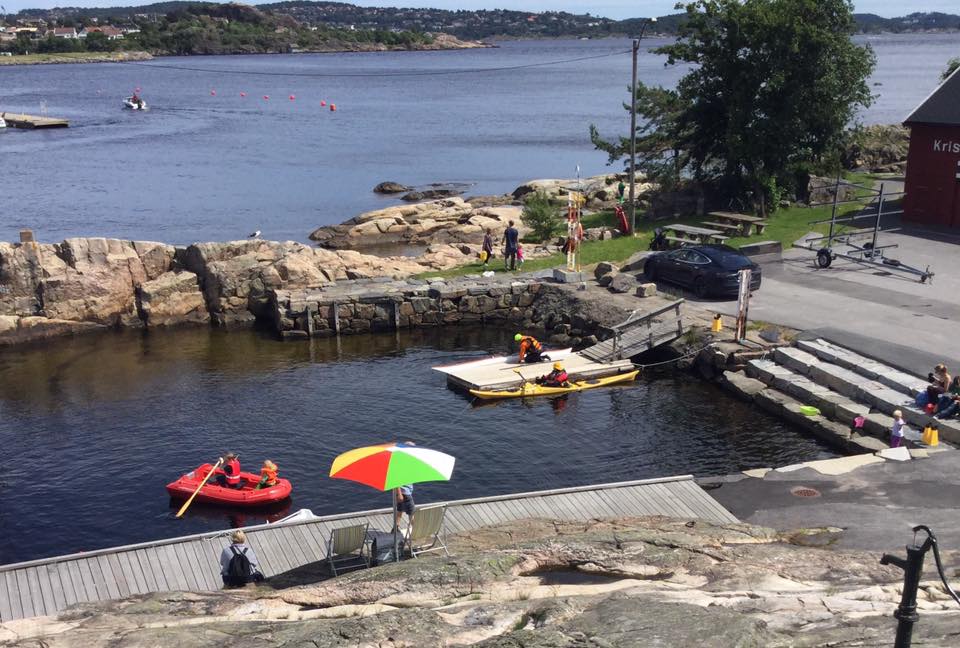 Opening hours: Daily from approximately: 20/6 – 22/9.
Odderøya Museum Harbour and the activity building are the first steps towards a major museum initiative linked to Kristiansand's maritime history. We have drawn our inspiration from the 1950s, '60s and '70s and want to tell you the history of the fibreglass boat and its unique association with the region. We aim to offer you a wide variety of activities linked to maritime history and coastal culture.
The exhibitions
In the outdoor area, you will find an extensive exhibition of classic fibreglass craft. For each of the craft, there is information about the manufacturing process and use, as well as technical specifications.
At Odden, you will find an installation which consists of sun loungers and parasols. In the middle of the loungers, «crankophones» have been installed, where you can listen to «Summer memories from the south coast of Norway" (Sørlandske sommerminner), while the children enjoy a trip in the rowing boat.
On the first floor, you can visit the Skibsplast exhibition. This exhibition explains the history behind one of the region's largest suppliers of fibreglass craft. You will be able to see the original mould and, eventually, a fully moulded craft. You will also be able to feel the various materials that are used to mould a fibreglass craft.
Children at the museum
It's fun at the museum! You will find a variety of activities for the children, both indoors and outdoors. You can whittle a boat out of bark, make a crab line, make buttons, row a boat and much, much more. We also have the world's only «Dobbophone», a unique musical instrument with sounds from gulls, water and engines! Make up your own song with cries of gulls and sounds from the water's edge.
«Kabyssen» and the museum shop
"Kabyssen» is the museum harbour's café. Coffees, teas, ice creams and other snacks are available. The museum shop offers something for everyone.
Odderøya Museum Harbour
Nodeviga 38
4610 Kristiansand
E-mail
www.vestagdermuseet.no/odderoya
Facebook
---
Opening hours: Saturdays, Sundays and Wednesdays from June to August.
See website for more details vestagdermuseet.no/setesdalsbanen
Setesdalsbanen is a narrow-gauge railway between Grovane and Røyknes in Vennesla. The line operates during the summer season running steam trains with old wooden coaches. At Grovane station and Røyknes station it is possible to buy light refreshments and souvenirs. With the authentic old train station buildings, the stylish teak carts, the century old locomotives and the smell of burning coal, you can join in on a unique journey through a small piece of Norway. The beautiful scenery is only an added bonus.
Tickets can be purchased at the station. It is not possible to pre-order single tickets.
Tickets are purchased at ticketsales at Grovane or Røyknes station, and open one hour before each train departure.
Setesdalsbanen
Grovane stasjon
N-4700 Vennesla
Phone: +47 38 15 64 82
E-mail
Facebook
---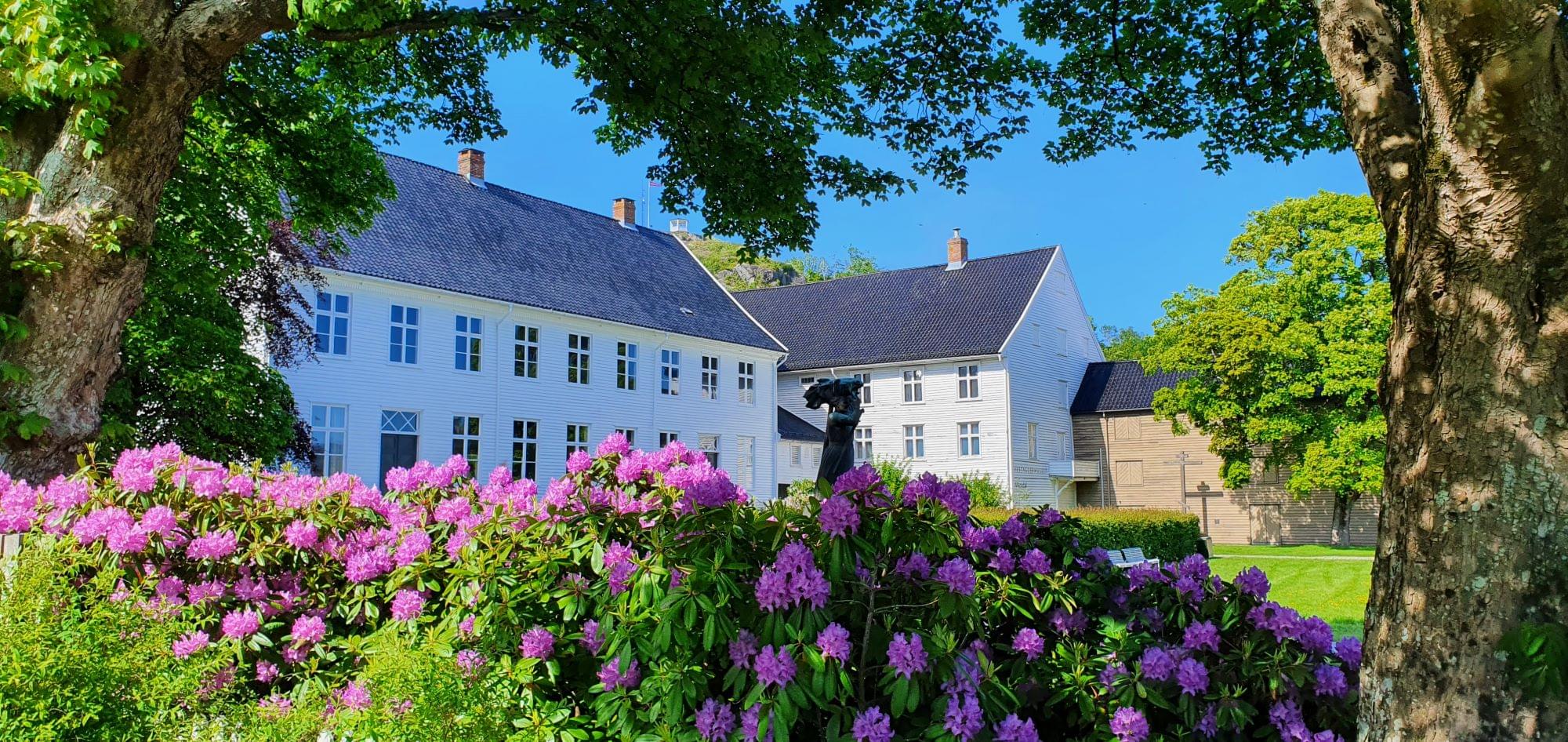 Opening hours: Daily from approximately 20/6 – 15/8.
The Mandal Museum and Vigeland's house will accommodate city walks and groups by arrangement throughout the year.

The museum is situated in Andorsengården, which was the town's most prominent trading establishment. The property was built in the years 1801 to 1805. Mandal has often been described as "the small town with the great artists". This is reflected in the museum where one can find works by, among others, Adolph Tidemand, Amaldus Nielsen and Gustav Vigeland. The museums maritime section boasts a collection of artefacts and paintings and the fishing section gives a good insight into the fishing equipment that was used.
Vigeland House: Children's graphic art workshop at Vigeland House in the high season. From 7 years and upwards.
Mandal Museum
Store Elvegate 5/6
PB 181 Mandal
N-4502 Mandal
Phone: +47 38 25 60 23 / +47 971 86 369
E-mail
Facebook
---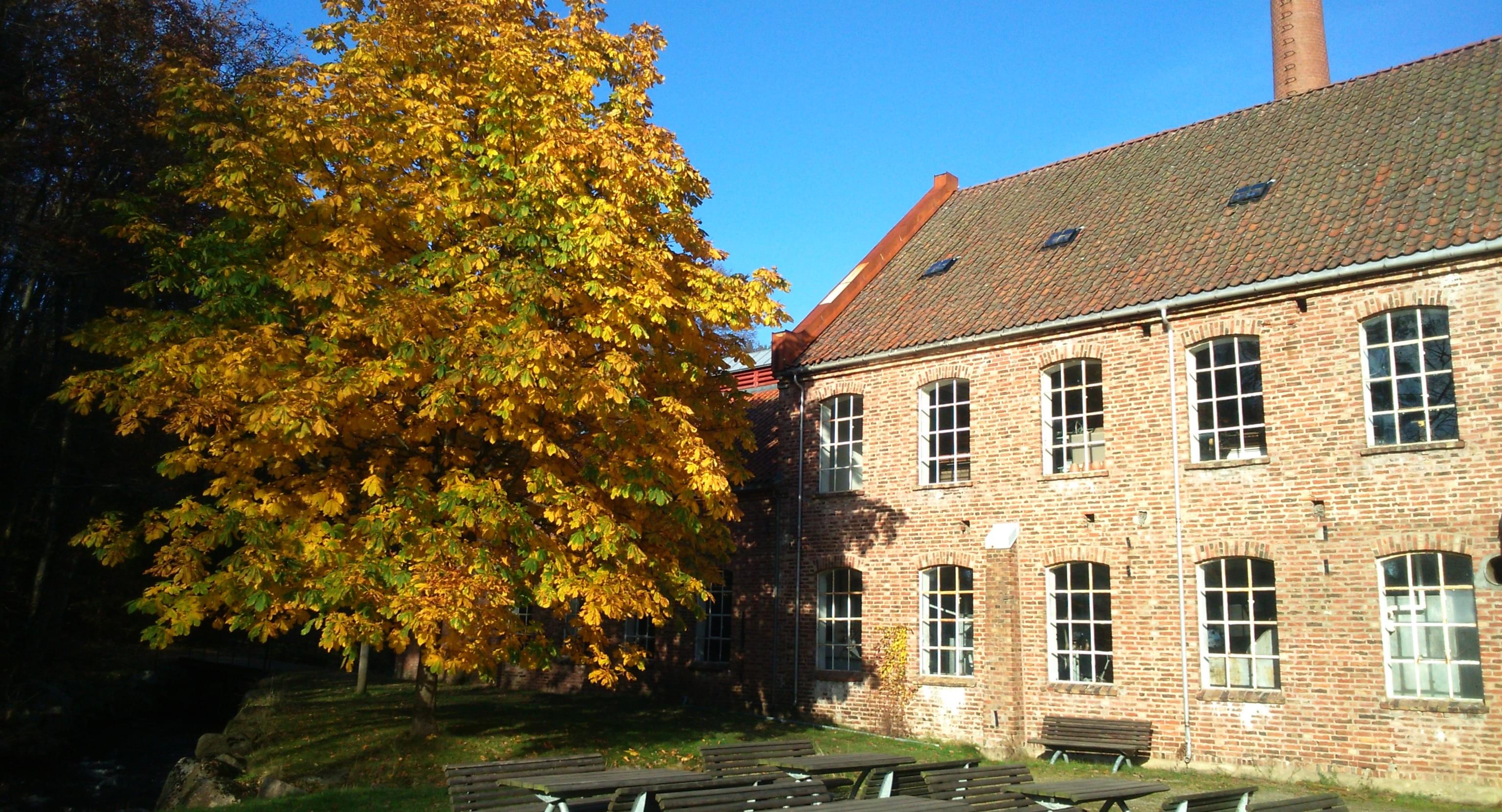 Opening hours: Museum shop open Tuesday to Friday 11 – 15.
See website for more info: vestagdermuseet.no/sjolingstad
Sjølingstad Woollen Mill was established in 1894 and produced yarn and fabrics sold in great parts of southern Norway until 1984. In 1986 the idea of reopening the mill as a "working textile museum" were launched. Government funds made it possible to purchase a majority of the shares, restore machines and buildings; and maintain the old industrial craftmanship. The spirit of days gone by still linger in these buildings where yarn, fabrics and blankets are produced on the old machinery, driven by our water power station with a turbine from 1913
A visit to Sjølingstad Woollen Mill Museum during the summer season gives you the possibility to get a guided tour around the factory. You learn the history of the mill, and follow the production line from raw wool to finished fabrics. Children can participate in our wool workshop making woollen pictures and learning a variety of woollen techniques. In our museum shop we have carded wool, knitting yarn, lanoline yarn and blankets for sale. The shop is open throughout the year (Monday-Friday)
Sjølingstad Uldvarefabrik
Sjølingstad (8 km vest for Mandal)
Sjølingstad, 4513 Mandal
Phone: +47 38 25 60 23
Facebook
---
Opening hours: Daily from approximately 20/6 – 15/8.
Nordberg fort: Sundays 12-16all year.
See website for more info: vestagdermuseet.no/sjolingstad
Lista Museum was established in 1921. Currently our collections cover a long period of time. You will find the largest collection of the works of sculptor Mathias Skeibrok (1851-1896), a archaeological exhibitions, a school museum, a Coastal Culture Centre and the only intact lifeboat station from the late nineteenth century in Norway. Visit us at the Exhibition and Visitor Centre Nordberg Fort.
Lista Museum
Nordberg Fort
Pb. 57
N- 4557 Vanse
Phone: +47 38 39 69 00 / +47 38 39 20 21/ +47 472 94 536
E-mail
Facebook
---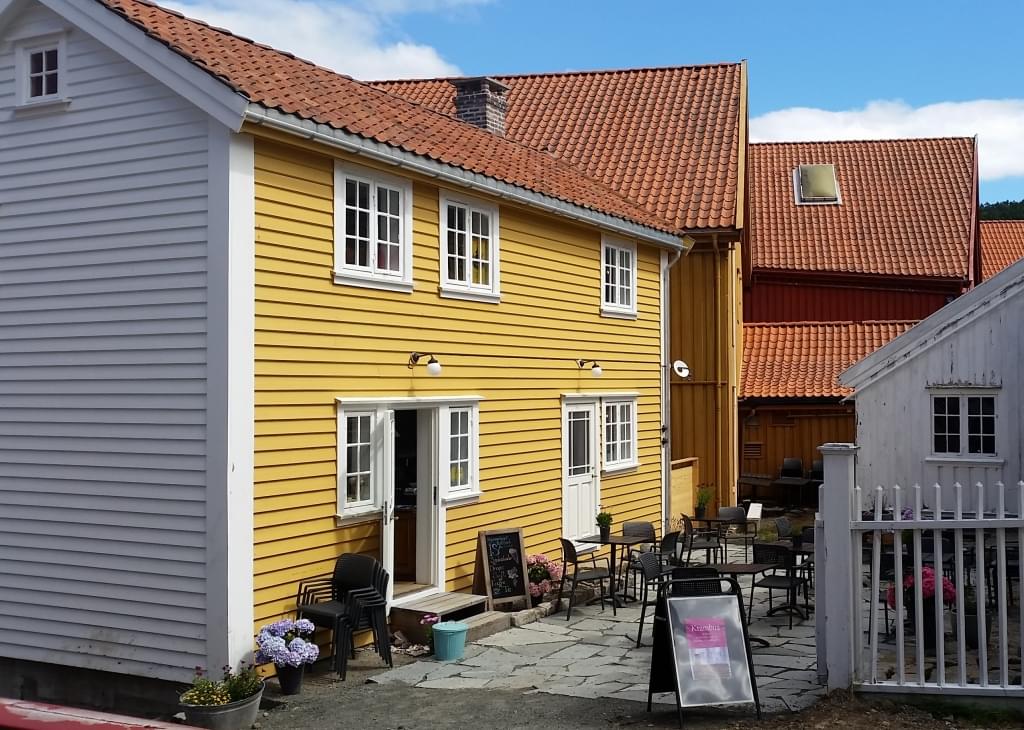 Opening hours: Monday to Saturday from approximately 20/6 – 20/8. (Sunday closed)
Listed building from 1724 furnished as a middle-class home from the 1700-1900s with typical furniture and interiors. Rebuilt buildings in boathouse style with permanent and changing exhibitions. Guided tours in the town centre of Flekkefjord and the museum's fishing vessel Solstrand (by appointment only).
Krambua
Krambua is a restored country store that previously stood at Kirkegata 14. The building was erected in approx. 1830. The country store was run during the period between 1830 and 1860. According to the County Curator of Vest-Agder, the building represents one of the oldest preserved country stores in the country. Krambua now functions as a reception, shop and café. Visitors can enjoy a nice cup of coffee and taste (in our view)the world's finest ice cream.
The wharfside warehouses
In addition to the permanent exhibition of L.K. Gulbrandsen's works, the museum has changing exhibitions in the wharfside warehouses. You will always find something new to see.
Flekkefjord Museum
Dr. Krafts gate 15-17
4400 Flekkefjord
Phone: +47 38 32 81 40
E-mail

Vis større kart
---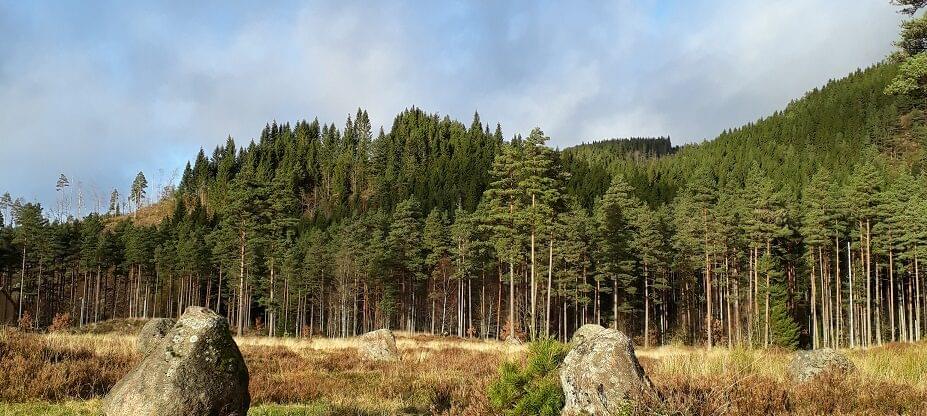 Opening hours: Open every Sunday at 12-16. Summer season: June 16 – August 15: Wednesday-Sunday 12-17.
Tingvatn is an ancient tingsted (place where Viking council was held) for the inner settlements in the western part of Agder. The area with burial mounds, stone henges and monuments still exists. This tells the story of the migration period (between the years of 400 and 800) and especially of the Snartemo discoveries. The museum consists of cultural-historical exhibitions, a simple café, museum shop and tourist information. The museum is open at fixed times throughout the year, and otherwise for courses, events or by appointment.
In the museum shop you will find a number of copies of historical discoveries, glassware, silver, games and toys, souvenirs and books. Thematically, the selection in the shop is related to the Iron Age of Agder. The shop focuses on the card weaving of the migration period with a selection of wool products. The café serves simple, locally-sourced food.
Tingvatn Fornminnepark
Lygnaveien 1221 / FV 43
4595 Tingvatn
Phone: +47 977 90 403
E-mail

---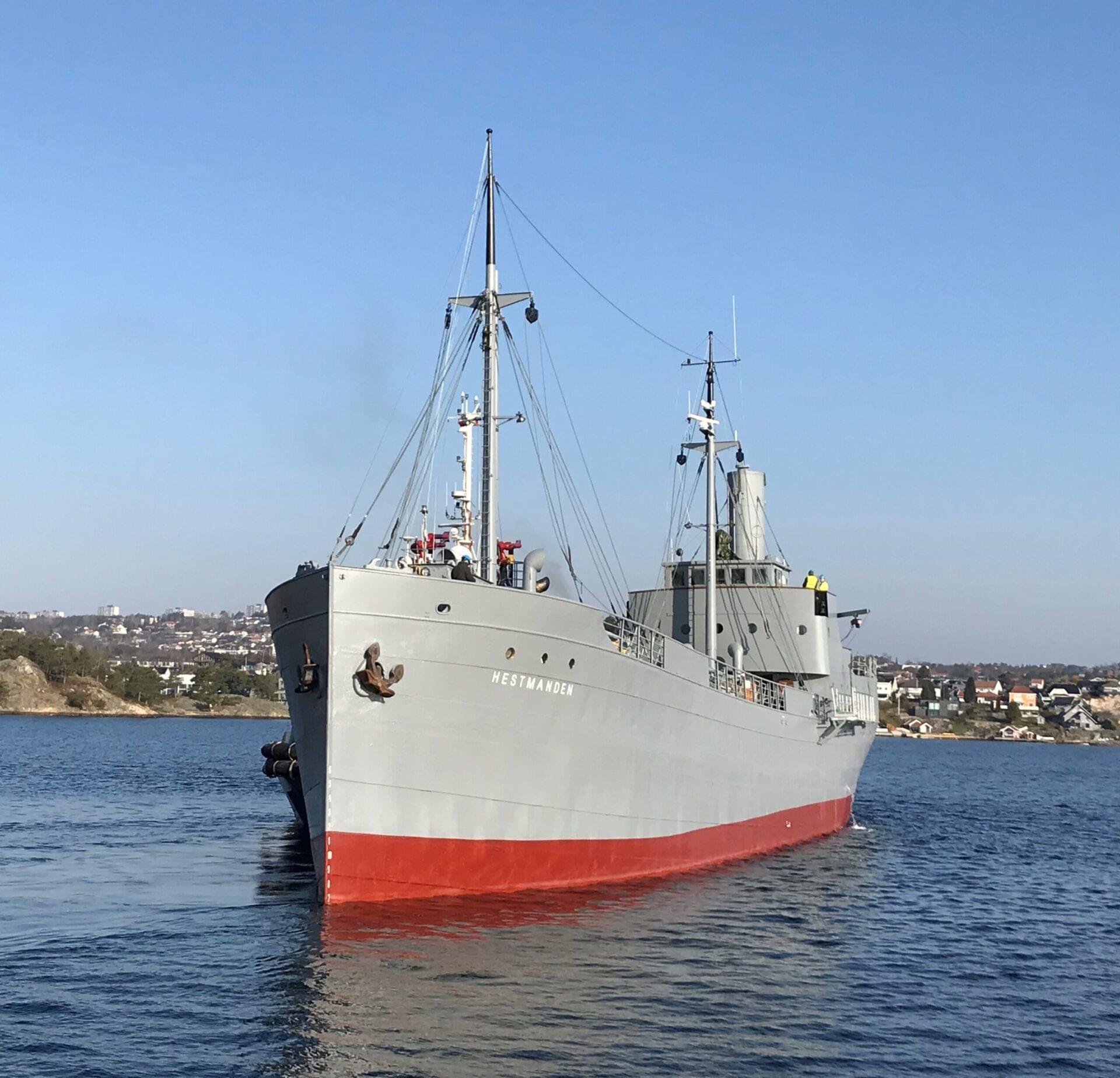 Opening hours: Summer season, see website for more information.
D/S Hestmanden sailed during both world wars and is the last remaining ship in the Nortraship fleet.
After extensive restoration work, the once rundown D/S Hestmanden is today a unique cultural heritage and memorial. The ship is a unique museum and a memorial from WW2.
The ships location is Bredalsholmen Dokk og Fartøyvernsenter in Vågsbygd.
D/S Hestmanden
Andøyveien 115
4623 Kristiansand
Phone: +47 95 82 59 15
E-mail
---
Vest-Agder Museum IKS
Odderøyveien 41
4610 Kristiansand
Phone: +47 38 12 03 50
E-mail